Take an Offshore Fishing Trip at Boca Grande with Your Family This Summer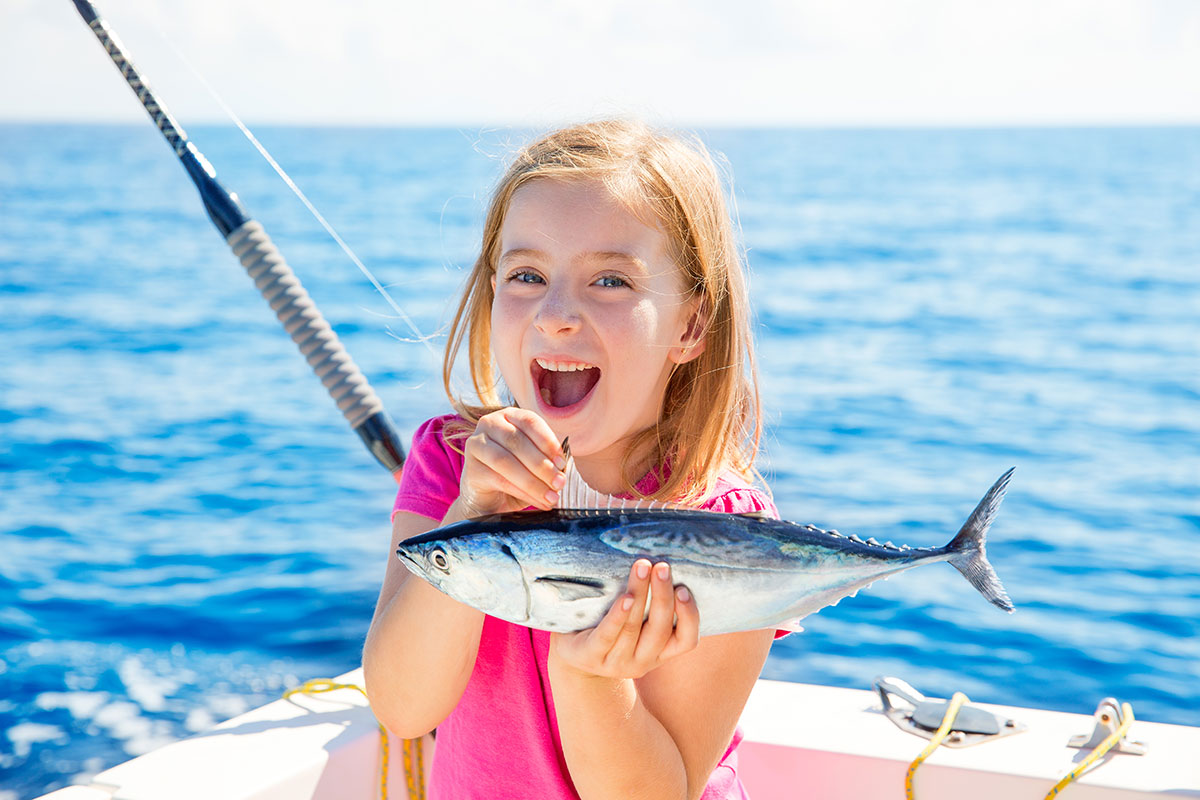 Summer will be over before you know it, but there's still time for you to create lasting memories with your family. If you're looking for an activity that's fun, exciting and will bring your family closer together, you should consider enjoying a fishing charter with Anchors Away Charters. Here are some of the reasons why you should consider an offshore fishing trip at Boca Grande with your family this summer.
Boca Grande is a residential community located on Gasparilla Island off the Gulf Coast, northwest of Fort Myers. Because of its ideal location, Boca Grande is known for fishing. It's the perfect place to charter a boat and go fishing in the beautiful waters of the Gulf of Mexico. There's something for everyone in Boca Grande. There's gorgeous scenery that's perfect for photos, amazing local seafood restaurants, and the chance to create your own angler memories with an Anchors Away Charter.
One of the benefits of taking a trip to Boca Grande is that it lacks the tourist-driven mayhem you find in other popular locations in Florida. You won't spend two hours stuck in traffic to reach a destination that would be quicker to reach if you jogged. Even when you're on the water, Capt. Jeff and the rest of the Anchors Away Charter crew know how to avoid the overcrowded fishing holes that have become too popular.
When people say that fishing is boring, it's generally because they weren't catching anything. That's not a concern when you book a trip with Anchors Away Charters. Capt. Jeff has more than 35 years of experience fishing on these waters. That experience ensures your charter takes you to the best places to catch the fish you want, given the conditions on the water that day. With the right bait, the best locations, and an experienced angler giving advice when needed, your fishing trip is sure to be a success.
We may be a little biased, but we believe there's something magical about a trip on the open water that can create memories that last a lifetime. The waters of the Gulf are beautiful and tranquil, fishing for the wide variety of fish you can find in the area can be exciting. Kids enjoy reeling in their own catch, and nothing beats the look of amazement when kids see someone catch their first shark.
The kinds of fish you can catch is another reason to choose Anchors Away Charters for your Boca Grande fishing trip. Capt. Jeff is one of the few operators in the area that has federal fishing permits. These permits allow our boat to go beyond the 9 miles of state water, into federal waters. There is a wider variety of fish in the deeper waters that fall into the federal jurisdiction.
Anchors Away Charters can also accommodate those who only want to take a short trip. Reaching federal waters extends the length of the journey. We can take anglers to good fishing spots that are inshore or nearshore surrounding the beautiful Boca Grande waters.
If you want to schedule an offshore fishing trip for your family and friends this summer, contact Anchors Away Charters to plan an expedition that will leave everyone with fun memories that will last a lifetime. Once you're ready, you can make reservations for your trip online.