Welcome to Anchors Away Charters!
Specializing in Inshore & Offshore Placida Fishing Charters
We invite you to spend a sunny Florida day with Anchors Away Charters and Captain Jeff Watkins on the waters surrounding Placida Florida. For over 40 years, Captain Jeff has spent days and nights fishing the Southwest Florida coast. Furthermore, he is bringing his love for the water to you by providing a Placida fishing charter that will make memories that will last a lifetime. From Inshore fishing charters, offshore fishing charters, nearshore fishing charters, sunset cruises, eco tours, or just a cruise, Captain Jeff and Anchors Away Charters can make that happen.
Whatever your ideal day of fishing is, Captain Jeff can provide that charter for you.
Are you looking for a Placida Fishing Charter to go offshore and fish the deep blue waters of the Gulf Of Mexico for Mangrove Snapper, Lane Snapper, Vermilion Snapper, Yellow tail Snapper, Red Snapper, Red Grouper, Gag Grouper and much more, or looking to stay in a little closer and do a nearshore trip for Snapper, and a possibility of a keeper Grouper. On the other hand, maybe inshore/backwater for Redfish, Snook, and Trout. How about a sunset cruise, sandbar excursions, or Dolphin tour. You name it and Captain Jeff can put a trip together for you.
Also, Captain Jeff is also a Placida offshore fishing charter captain that possesses Federal Fishing Permits. In other words, you can choose an offshore trip and rest assured you are on a legal Federally permitted charter which allows you to legally fish past the state waters of 9 miles into federal waters. And as a result of having over 40 yrs of local fishing knowledge Captain Jeff will get those Penn & Shimano fishing rods bent inshore, offshore, or nearshore surrounding the beautiful Placida waters. Book Today!
Placida • Boca Grande • Charlotte Harbor • Venice • Palm Island • Punta Gorda • Gasparilla • Englewood • Fort Myers
Custom trips based on your needs, preferences, and skill level
Whether you are local or planning a vacation to Southwest Florida, a experienced fisherman or just learning to fish Anchors Away Charters can meet all of your Placida fishing charter expectations. Most importantly, the trips can be customized to your needs, preferences, and skill level. What better surprise than to take the family for a day of fishing and fun in the sun, or a day at the sand bar, sunset cruise, or maybe just checking out the wildlife? The options are endless. Talk about making memories that will last a lifetime! Book your Placida Fishing Charter Today!!
Safety is our number one priority on your Placida fishing charter!
Here at Placida Fishing Charters, safety is our number one priority. In addition to having over 40 years of local fishing knowledge, Captain Jeff is a United States Coast Guard Licensed Captain and a holder of federal fishing permits. Therefore, you can be assured you are in good hands. Additionally, safety equipment is always on board including offshore type 1 life preservers, epirb emergency locator device, satellite phone, NOAA gps tracking device, VHF radio and Captain Jeff is certified in CPR and First Aid also.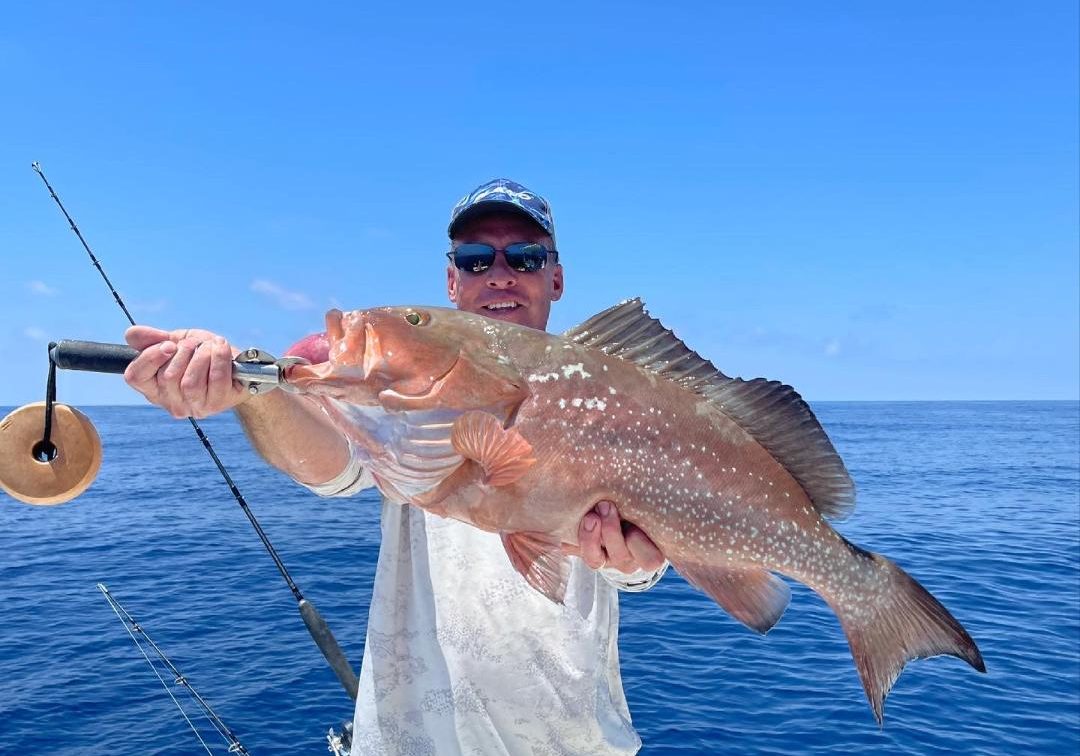 Book Your Placida Fishing Charter Today!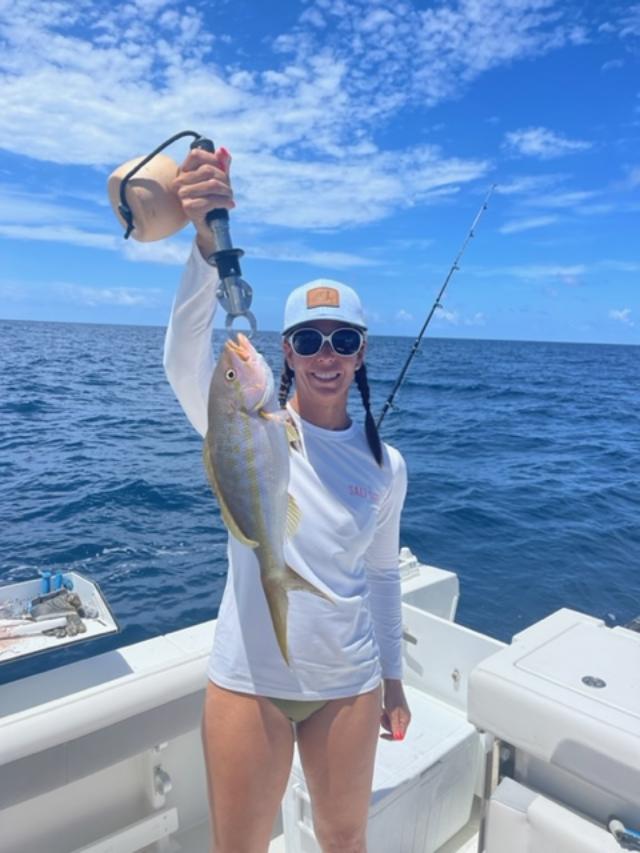 *Not All Placida Fishing Charters Are The Same.*
Do Your Research
What Sets Captain Jeff Apart From The Others:
United States Coast Guard Licensed Captain
40+ Yrs Local Experience
CPR & First aid certified
One of a few SW Florida Captains that posses Federal Fishing Permits
5 Star Rating amongst all platforms
Insured for your safety
NOAA federally regulated vessel
Full time charter captain
What People are Saying About Anchors Away Charters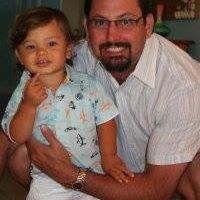 Great Offshore Fishing Trip
Took a offshore fishing trip with Captain Jeff, my dad, and two sons. Captain Jeff was great. He got us to the fish quick and worked really hard to make sure we always had bait on and lines in the water. He was great with my young kids, teaching them as we went along but in a nice and friendly tone. We probably caught 50 fish or more with plenty of keepers. He certainly keep us busy and moved when we needed too. He kept an eye on the storms and got us home a little early but wisely ahead of the afternoon storms. Best charter trip we have been on and I have done quite a few. Thanks Captain Jeff. See you next time we are in town.-Andres D
TripAdvisor Review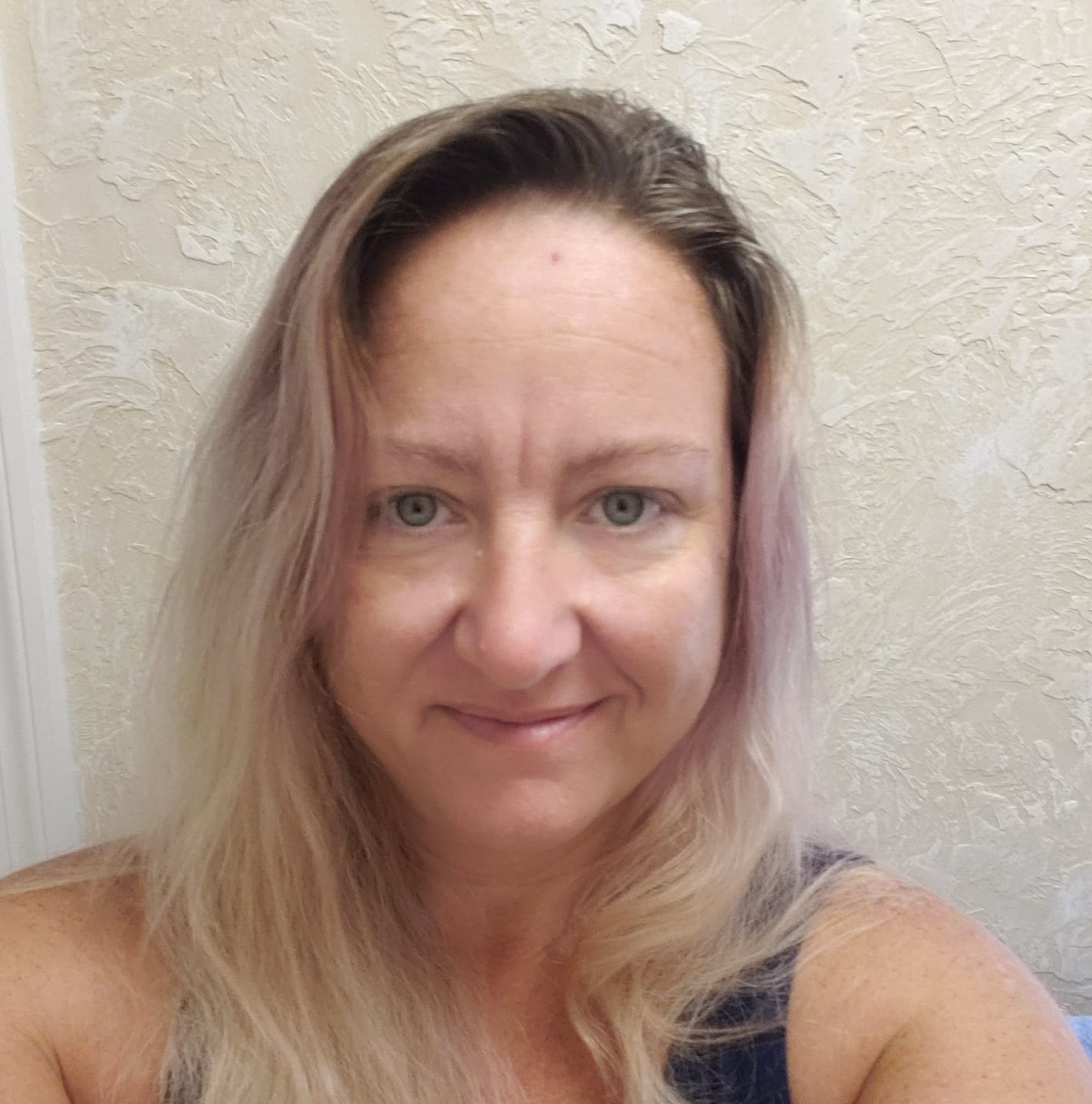 Excellent Inshore Fishing Experience
Had a great time on the waters inshore today! Hot day, but we didn't let that stop us from enjoying the fish we landed! Captain Jeff was great at pointing out local wildlife and teaching us some flats fishing techniques we needed to know. Looking forward to booking an offshore trip with him next time! great guide, worth the time! Thanks captain Jeff!-Kathryn P
Facebook Review

Highly Recommend This Charter
Awesome experience !! Best fishing guide out there. We went 40 miles offshore and was catching fish all day. Caught our limit of grouper and snapper. Captain Jeff cleaned our catch and bagged it to take home. He even provided an excellent recipe for the grouper that we tried the same night and it was amazing !! I've been on a lot of charters and this was probably the best one yet. Boat was spotless and clean. Captain Jeff was very professional . I highly recommend this charter.-Darrell H
Google Review

A Consummate Professional
We thoroughly enjoyed our charter out of Boca Grande with the captain. We went 38 miles out but he made us feel very safe and was very thoughtful of my grandsons. Most importantly, he put us on the fish and we fished until our arms were tired. Legal groupers, big mangrove snappers, lane snappers and a few other species was what we caught. New boat, highly recommended, he's a consummate professional.-Ed Dieppa
Google Review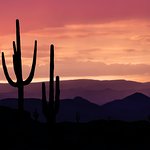 Thank you Captain Jeff!
What a fantastic day we had yesterday! I lost count of how many fish we caught, dozens for sure. We started inland which was great for me to relearn how to fish in the gulf. We then traveled further out for the "big ones." I've never seen such big mangrove snappers. Caught quite a few big grouper. Apparently there was a super big one that "got away". It would pulled me in for sure! We caught squirrel fish, a lizard fish, porgy, trigger fish, lane snapper, mangrove snapper, grouper and more. So much fun. Captain Jeff knows the best spots. I caught four fish on one bait tail - all keepers! Had pan sauté snapper for dinner last night, snapper tacos for lunch today and grilled grouper planned for tonight. Captain Jeff is very safety conscious and has an immaculate, beautiful boat. Can't wait to come back.-StlSheller
TripAdvisor Review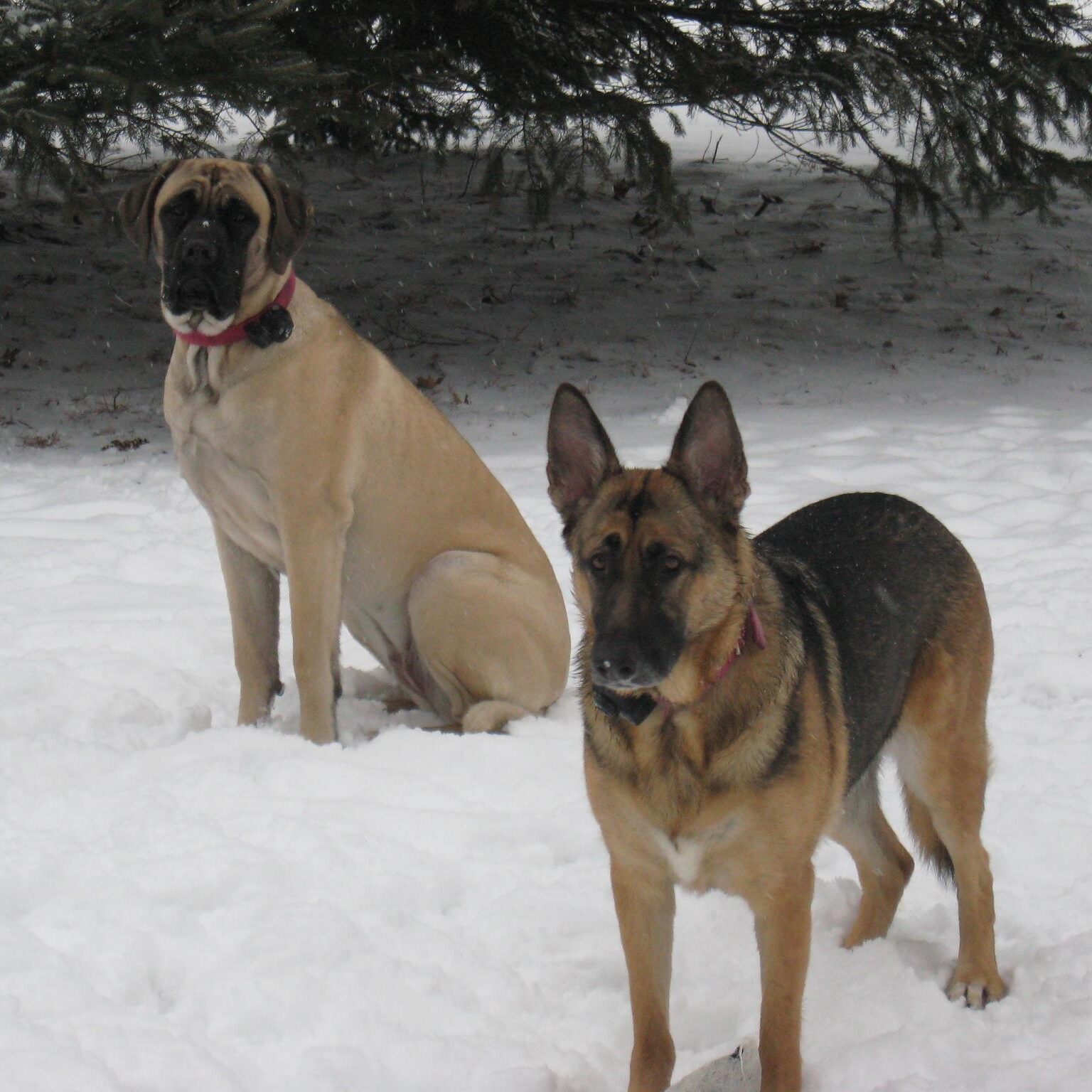 An Experience I Will Never Forget
This was my first charter in the gulf and it was amazing. Jeff was very friendly and accommodating. We did the offshore fishing trip and he did everything right to make sure we had a great time. Throughout the trip we were constantly catching fish and when a hole dried up we were moving to another location. His equipment helped in ensuring that we maximized our opportunities and was always there to assist with landing the catch and making sure we had new bait right away. No question, I would recommend this charter. Thanks for the great time.-Christopher G
Facebook Review
Or Click On A Logo Below To Write One of Your Own
Follow Us on Social Media
Now Offering Anchors Away Charters Apparel
Book Your Placida Fishing Charter Today!
Offshore Fishing Charters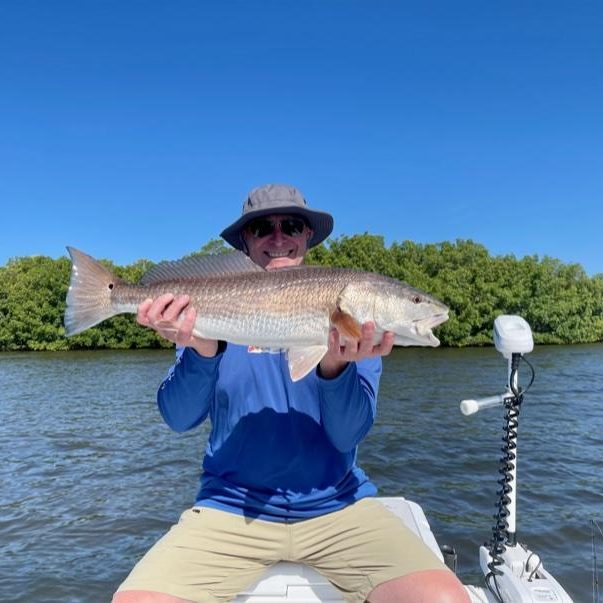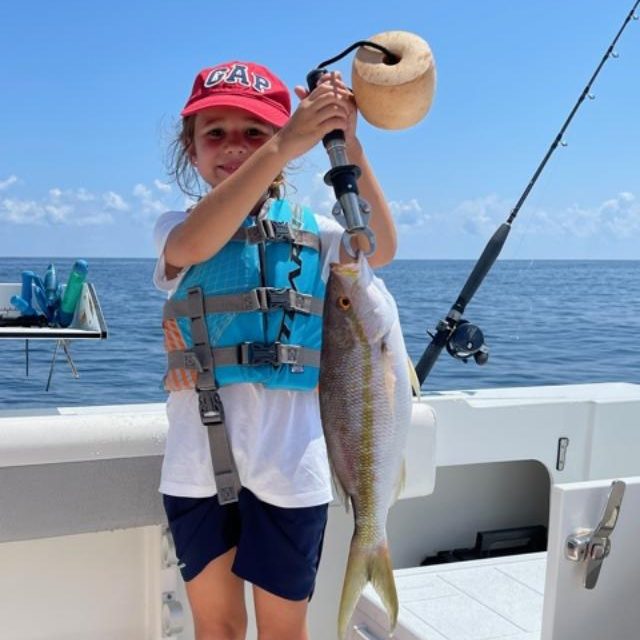 What Can I Catch Inshore?
Inshore Placida fishing charters will provide you the opportunity to catch the tailing redfish, the glimmering Snook, the Speckled Sea Trout. In addition, other inshore species may surprise your line as well including Ladyfish, Tarpon, Snapper, Shark, and Sheepshead. Book your Placida Inshore Fishing Charter Today!!
*Redfish & Snook are closed for harvesting until May 2022 in Southwest Florida. Trout were opened in June 2021 but Captain Jeff is not harvesting Trout at this time to allow our fishery to flourish. Therefore these fish can still be caught but will have to be released.
What Can I Catch Offshore?
Offshore Placida fishing charters offer a great day of fishing. Along with the deeper offshore waters, there are many natural and artificial reefs. Depending on which offshore trip you choose, you will have the possibility of catching a variety of fish, including Snapper (Red, Mangrove, Lane, Vermilion and Yellowtail), Red, Gag, and Scamp Grouper, Kingfish, Mahi-Mahi, Wahoo, Amberjack, Barracuda, African Pompano and more. Book your Placida Offshore Fishing Charter Today!!
64
°F
Feels like

65

°F

°
clear sky
Daily Forecast
Hourly Forecast
64
°
/
76
°
°F
0 inch
0%
13 mph
75 %
1021 mb
0 mm/h
68
°
/
74
°
°F
0.04 inch
100%
20 mph
77 %
1016 mb
0 mm/h
55
°
/
65
°
°F
0.03 inch
80%
25 mph
37 %
1021 mb
0 mm/h
55
°
/
72
°
°F
0 inch
0%
19 mph
59 %
1023 mb
0 mm/h
67
°
/
75
°
°F
0.03 inch
76%
23 mph
71 %
1021 mb
0 mm/h