Boca Grande's Premier Inshore and Offshore Fishing Guide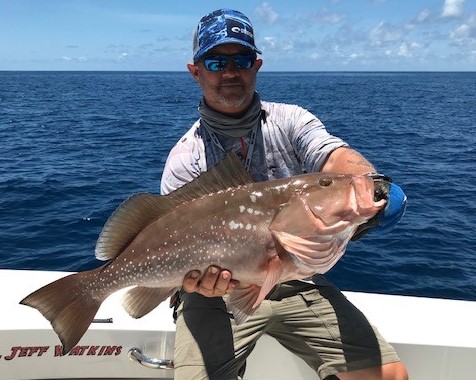 Captain Jeff Watkins has what it takes to get you on fish in Boca Grande, Florida.
Captain Jeff is a top rated Boca Grande/Placida fishing guide, he grew up locally and has been fishing the waters of Boca Grande, Charlotte Harbor, Lemon Bay, Pine Island Sound, and The Gulf Of Mexico all his life. He knows these waters like the back of his hand and specializes in providing fun engaging fishing charters to all experience levels and above all making lifelong memories and catching fish. Capt. Jeff's extensive knowledge of the inshore & offshore waters allows him to be your top choice for your day of fishing. With over 200 inshore & offshore fishing tournaments under his belt you can be assured your fishing with the best. Capt. Jeff unlike many is a full time fishing charter Captain and on the water over 200 days a year which allows him to be on top of his game.
If you are looking for a great day fishing you will remember for years to come, look no further then Captain Jeff Watkins & Anchors Away Charters as your Boca Grande Fishing experience.
Design Your Perfect Trip
There is a whole range of trips Captain Jeff can provide as your offshore or inshore fishing guide. You could fish offshore for Grouper, Snapper and a variety of other Gulf Of Mexico fish or hunt for huge toothy predators like sharks and barracudas, stalk the backcountry in search of Redfish, Snook, or Trout, or also head to the offshore reefs and wrecks to catch some delicious table fare or battle with the giants. The choice is yours. Boca Grande sunset, beach, and eco tours are also available. Custom trips are available, too.
Eco & Family Friendly Fishing
The catch and release approach for inshore fishing is strongly supported by Captain Jeff to help keep the local ecosystem flourishing. Redfish and Snook even when in season are catch and release only on his charters. Trout, Snapper, and Sheepshead can be kept. But if your looking for a meat trip then an offshore trip is recommended. He welcomes anglers of all experience levels aboard his boats, and kids are especially welcomed. Some of Captain Jeff's fondest memories are fishing with his children. Let him help you make memories with your kids, too.
Southwest Florida Region
We are located at Gasparilla Marina in Placida Florida which is near Englewood, Venice, Port Charlotte, Punta Gorda, Boca Grande, Ft Myers and Gasparilla Island for fishing charters and other tours.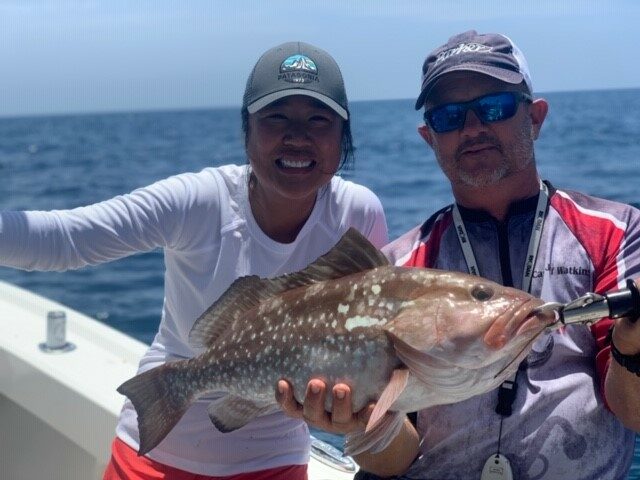 What People Are Saying . . .
"If you want a successful fishing trip, this is the guide you want. Captain Watkins knew exactly where to go to find the grouper we were looking for. His attention to detail is amazing and the boat was immaculate."
--David V
"Capt Jeff is very professional and knowledgeable (he knows his stuff!) . Every spot we went to we got fish. Only downside is we were sore the next day from catching all the fish!"
--Barbara D
"Captain Jeff did not disappoint. He was patient and had us on fish the whole time. The kids had a great time with nonstop action."
--Ang W
The Inshore and Offshore Boats
The Right Boat for The Right Trip
What makes Anchors Away Charters unique is that Captain Jeff has two boats to fish from. Having multiple boats, this Boca Grande fishing guide will always be able to show you the best that the local area has to offer, So, whether you are on an inshore charter navigating the intricate backwaters on his 2009 18 foot Shallow Sport tunnel hull powered by a 90 HP Yamaha engine and able to run through 6 inches of water and get you where other boats can't get or heading offshore on the best riding offhsore boat in it's class his 2023 260GFX Twin Vee Powercat center console powered by twin Suzuki 150 Hp engines,  you will have an edge over the majority of the other charters in the area.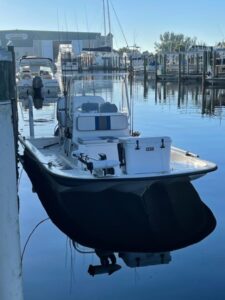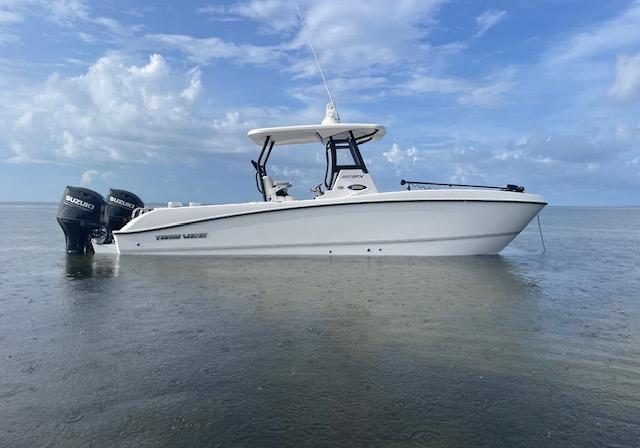 Book Your Boca Grande Fishing Charter Today