Everything You Need for a Successful Offshore Fishing Trip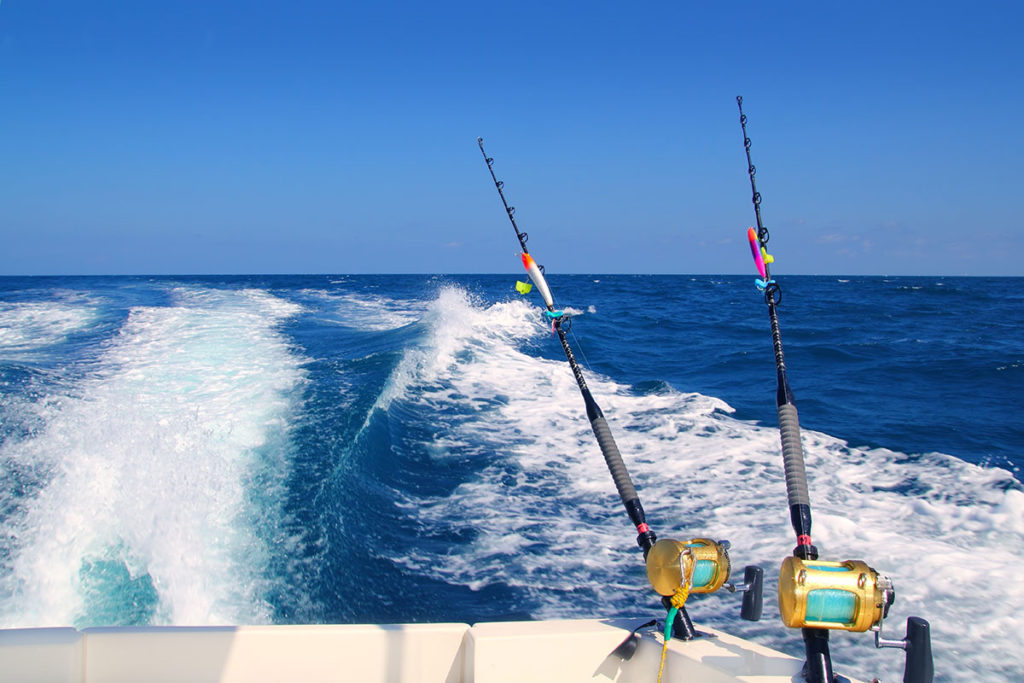 Offshore fishing is a fun way for anglers to spend time on the water with friends and family. The Gulf of Mexico is beautiful and relaxing, even if you don't catch any fish. But at Anchors Away Charter, we do everything we can to ensure our guests get an ocean voyage that where everyone gets to catch some fish that are worthy of legends. Here are some of the ways Anchors Away Charters gives you everything you need for a successful offshore fishing trip in Boca Grande.
Choosing a Perfect Location for Offshore Fishing
A great fishing voyage starts with choosing the right location. Boca Grande in south Florida is a prime destination to start your offshore fishing expedition. The island community is located in South Florida, where there's plenty of warm sunny days for fishing throughout the year. Anchors Away Charters is a local Boca Grande fishing charter. We fish 15 to 30+ miles out in the Gulf of Mexico. The Gulf of Mexico has characteristics that make it an excellent destination for offshore fishing. For the most part, the Gulf of Mexico has a shallow, flat sandy bottom. However, there are artificial reefs, wrecks, and rock ledges that can provide homes to a wide variety of fish species.
Anchors Away Charters chooses locations that are perfect for catching the most impressive fish in the area. Our target fish are normally grouper, snapper, porgy, amberjack, and cobia. The trick is to find them, and when you do, the fish will be there. Another part of picking the right location is knowing the spots to avoid. We tend to stay away from public numbers, as they can be crowded and overfished. Taking time to find your own numbers is the way to go. Over the past 30 years, I have marked over 3,000 spots that have structure and produce fish.
Access to the RIght Tackle and Rigging
As any angler will tell you, the right tackle and rigging are essential for a successful trip. To ensure we have something for every situation, we use both conventional and spinning setups when offshore fishing in the Gulf. With a conventional setup, we use 50 lb test mono with a 6 oz egg sinker, then a swivel with 3 ft of 30 lb test fluorocarbon leader line and a #6 Trokar circle hook.
The spinning setup is used for nearshore trips as well as offshore trips. For these setups, we use 30 lb Spiderwire blue camo braided line, with anywhere from 2 to 6 oz weight depending on water depth and current. A 3 ft 25 lb fluorocarbon leader line is directly tied to the main line, and a #2 to #6 Trokar circle hook is used.
These setups work well in the water of the Gulf and can be used effectively to catch a wide range of fish. You won't be telling stories about the one that got away when you use this kind of tackle and rigging.
Choosing the Right Bait and Presentation
Choosing the right bait is vital for attracting and landing a big catch. At Anchors Away Charters, we keep of variety of bait on hand, so we're ready to help our guests choose what's right for an area. We use live bait, as well as cut bait. For something suitable for any situation, squid is usually the go-to bait. We also bring baitfish, such as live or frozen cigar minnows, that also work well. Pinfish, squirrel fish, grunts, whitebait, live or cut, are great to use too. It really comes down to what the fish want to eat that day. By keeping a wide variety on hand, we can always switch things up until we find something that works when the fish are being picky eaters.
Speaking of picky eaters, the presentation of your bait matters when bottom fishing. For successful bottom fishing, it's vital to know about bait placement, how to identify a bite, and the right time to reel up to hook the fish. Captain Jeff will explain these techniques while you're on a fishing trip with Anchors Away Charter. For example, you want to be as close to the bottom without catching the bottom when fishing for grouper. They tend to be lazy and want the bait right in front of them as they lay on the bottom. Snappers, on the other hand, are very aggressive; they will chase the bait and literally attack it like a school of piranhas.
A successful offshore fishing trip requires the perfect location, the proper gear, the right bait, and insider knowledge of how to bottom fish in the Gulf. Anchors Away Charters provides all of these things, which is why so many anglers choose us when planning the perfect voyage. If you want to book a journey with Anchors Away Charters, send us a message online to schedule an offshore fishing trip.