4 Reasons Why You Should Choose Capt. Jeff for Your Boca Grande Fishing Trip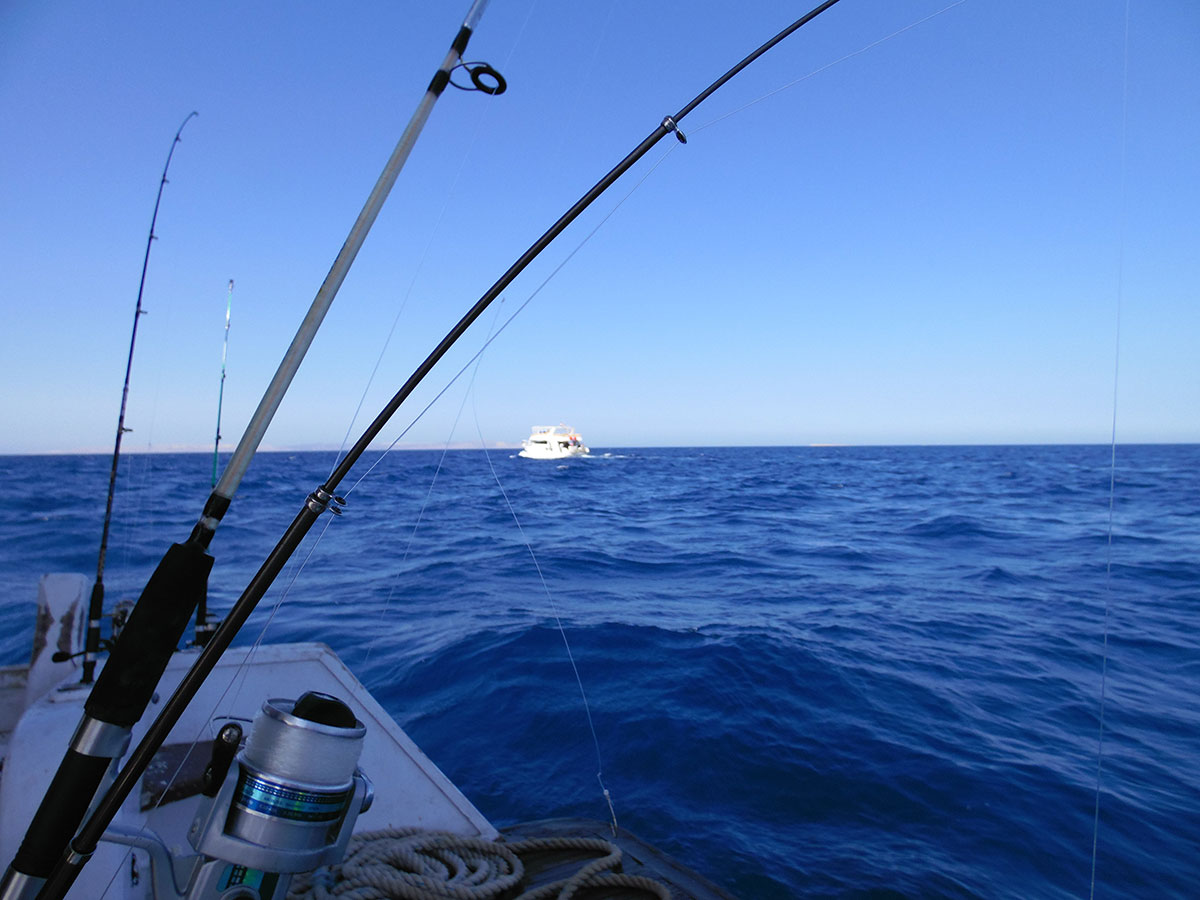 An offshore fishing trip from the waters off Boca Grande is a great way to spend the day with friends and family. You get beautiful scenery, exciting fishing, and more. If you're planning a trip to Boca Grande and you want to do some fishing, you should book a trip with Capt. Jeff Watkins and Anchors Away Charters. Here are four good reasons why you should choose Capt. Jeff for your Boca Grande offshore fishing trip.
Extensive Knowledge of Area
An excellent offshore fishing trip takes more than a good boat and tackle. Though the water looks the same on the surface, the topography of the seafloor, water depth, and other factors make certain areas better suited for fishing. The key to a successful fishing trip is having a local guide who can show you the best spots to fish. At Anchors Away Charters, we specialize in Boca Grande offshore and inshore fishing charters. Capt. Jeff has more than 35 years of experience fishing these waters and knows where to take a group to catch the fish they want. There are miles of ocean to consider, and Capt. Jeff's experience allows him to know the best spots given the conditions of the day and locations that aren't overfished by other charters.
Experienced Captain
Having an experienced captain is another critical element in planning a successful offshore fishing voyage. If you're going miles offshore for your trip, you want to be sure the captain and their boat can handle any situation. Riding on a boat that's piloted by someone who doesn't know how to handle waves can be an unpleasant experience for someone that's unprepared. Captain Jeff is a United States Coast Guard Licensed Captain, so you can be assured that the best practices are being followed during your trip.
Licensed for Federal Fishing
If you want the best possible offshore fishing experience when you visit Boca Grande, you need to find a charter with the best permits. Capt. Jeff is one of the few Boca Grande offshore fishing charter captains that possesses federal fishing permits. These permits allow Anchors Away Charters to take guests past the state waters of 9 miles and into federal waters. The deeper waters mean you will catch a larger variety of fish. And since few charters have permits for these areas, the fish are more abundant. Recently, we have been catching Redfish (though they have to be released if not in season), Snook, and Trout on the inshore side. For the offshore trips, we have been catching Grouper, Lane Snapper, Mangrove Snapper, Gray Snapper, and Porgys.
Always Safety First
Typically, offshore fishing is safe, with medical emergencies being infrequent. However, it's crucial to choose a captain that can handle health and safety emergencies. When you're miles from the shore, you can't wait to get back to land to apply first aid. Capt. Jeff is certified in CPR and First Aid. Plus, there is additional health and safety equipment on the boat. You know you and your family are in good hands when you book a trip with Capt. Jeff and Anchors Away Charters.
If you book a Boca Grande offshore fishing trip with Anchors Away Charters, you're sure to have fun and catch a lot of fish. It's the perfect getaway for friends and family when visiting south Florida. Take a look at our photo gallery to see some of the fun people of all ages have while on one of our voyages. Send us a message online if you have any questions about planning a trip, or you're ready to book your next fishing journey.