Boca Grande Fishing Report
Boca Grande•Venice •Ft Myers• Placida • Gasparilla • Englewood • Punta Gorda • Charlotte Harbor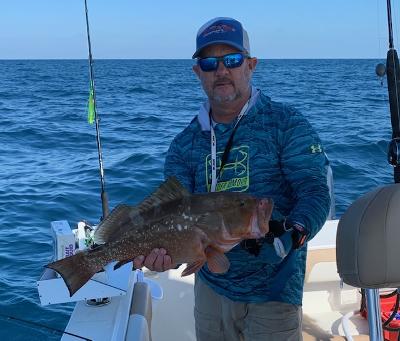 Captain Jeff Watkins offers tips, advice, and fishing reports from Charlotte Harbor and Boca Grande.
Book Your Fishing Trip Today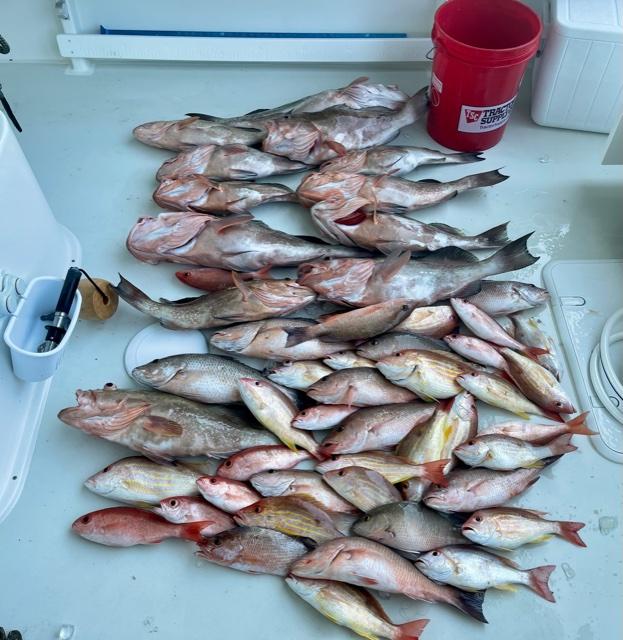 On this Boca Grande Fishing Report Red Snapper season is winding down and it's been a busy season with some monster Red Snapper this year. If your looking to go next yr it's advised you get your trip booked far in advanced so you are able to get out for them. The last few weeks the offshore Boca Grande Fishing Charters have been steady action besides the Red Snapper we've been catching a lot of other fish , Therefore, if you're looking for a Offshore Fishing Charter in Boca Grande look no further. For the Red Snapper trips we've been fishing 45-55 miles offshore where we also have been getting some nice Mangrove Snapper, Lane Snapper, Red Grouper, Gag Grouper , A few Scamps, Yellowtail Snapper , Vermillion Snapper , a few Mahi-Mahi, and a surprise African Pompano. As a rule when we get our Red Snapper limit we've been coming into around 35-40 miles and getting the other fish . For Red Snapper the trips are a min of 9 hr trips but this season closes August 3rd . However, if your looking to stay even closer to shore our nearshore shorter trips we are still catching Mangrove Snapper, Lane Snapper (smaller), Red Grouper, and Gag Grouper, but usually shorts at the closer water depth. Let's go fishing, so get your trip BOOKED TODAY!! https://anchorsaway-charters.com/reservations/
About Boca Grande https://www.visitflorida.com/en-us/cities/boca-grande.html
Red Grouper https://www.fisheries.noaa.gov/species/red-grouper
Mangrove Snapper https://myfwc.com/wildlifehabitats/profiles/saltwater/snapper/gray-snapper/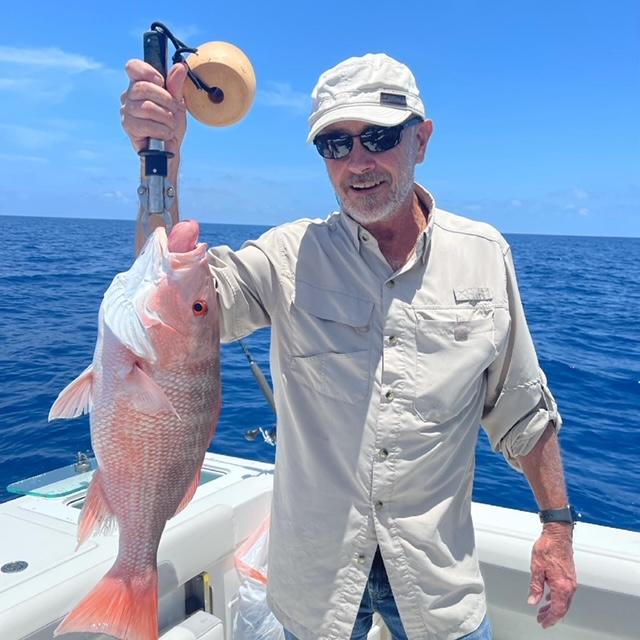 It's summer time here in Boca Grande and it's been a scorcher. The water is hot and the fishing even hotter on the inshore/Backcountry fishing in Boca Grande, the inshore fishing has been a blast. In addition to Redfish, Snook, and Trout, we've been catching some pompano as well. The best baits to use have been live Shrimp, Pinfish, whitebait, cut ladyfish, crabs and Mirror Lure soft plastic jigs. Depending on the tides we fish the mangrove shorelines and the pot holes as the fish conjugate in the deeper water on the lower tides and are usually stacked. Recent trips have produced 20+ Trout, Ladyfish, a few Redfish, and some big Snook. To clarify** Redfish, and Snook are all closed for harvesting until at May 2022. The state opened Trout but as most Captains I'm also only catch & release as we all feel they should've remained closed to allow a comeback from the red tide in 2018. Get your trip booked today!! https://anchorsaway-charters.com/reservations/
Learn more about Mirro soft plastics https://www.shopmirrolure.com/soft-plastics-c-4.html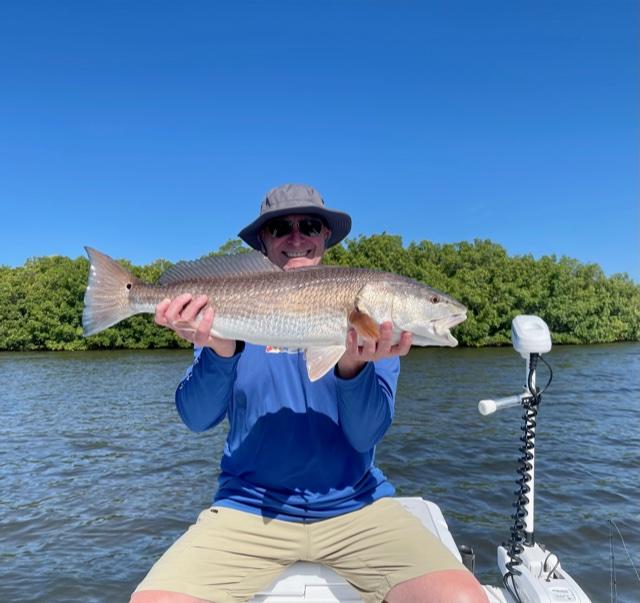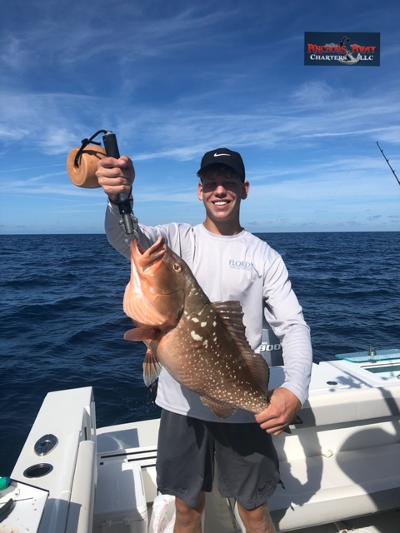 Here at Boca Grande Fishing Charters the fishing has been great!
Offshore Boca Grande & Placida 30+ miles we have been catching Red Grouper, Gag Grouper, Lane Snapper, Gray Snapper, Vermillion Snapper, Yellowtail Snapper, Cobia, Kingfish, Porgy's, Triggerfish and more. The 7 & 8 hr trips are the best choice right now as we have been fishing 30+ miles on most trips and that gives us plenty of time for fishing. Closer to shore on our nearshore trips we've been catching Grunts, Squirrel Fish, Lane Snapper, Gray Snapper, Kingfish, Barracuda and a few short Red & Gag Groupers. We've had a few days that the wind and sea conditions just wont let us get out. That's offshore fishing and part of the game. Most of our fishing is on the bottom although sometimes we do a little trolling as well. Lets get out and do some fishing! https://anchorsaway-charters.com/reservations/
Take a look at our offshore photos https://anchorsaway-charters.com/offshore-fishing-photo-gallery/
Boca Grande/Placida Inshore Fishing Report
The Boca Grande inshore fishing has been on fire!
This time of year we get our cooler temps and low neg tides which leaves only a few special boats to be able to get to the fish. On our inshore trips I run a Shallow Sport tunnel hull that will run in 6 inches of water and allow us to get to the deep backcountry and fish the deeper pot holes around these shallower waters. Redfish, Snook, Trout are being caught on live bait as well as artificial and chunked bait. When the water is dropping the fish have no where to go but the deep holes then its game on. As a note the targeted species of Redfish, Snook, & Trout are all closed for harvesting until May 2021. Book your inshore trip today https://anchorsaway-charters.com/reservations/
Take a look at our inshore photos https://anchorsaway-charters.com/inshore-fishing-photo-gallery/