Boca Grande Fishing Report
Boca Grande•Venice •Ft Myers• Placida • Gasparilla • Englewood • Punta Gorda • Charlotte Harbor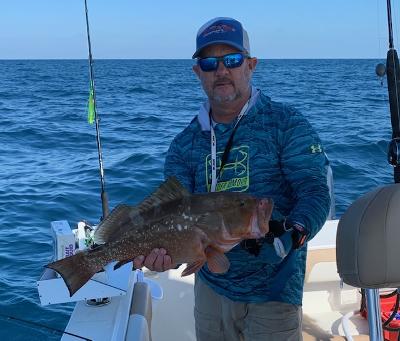 Captain Jeff Watkins offers tips, advice, and fishing reports from Charlotte Harbor and Boca Grande.
Book Your Fishing Trip Today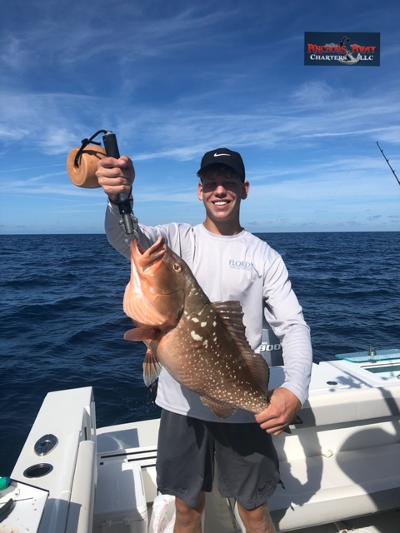 Here at Boca Grande Fishing Charters the fishing has been great!
Offshore Boca Grande & Placida 30+ miles we have been catching Red Grouper, Gag Grouper, Lane Snapper, Gray Snapper, Vermillion Snapper, Yellowtail Snapper, Cobia, Kingfish, Porgy's, Triggerfish and more. The 7 & 8 hr trips are the best choice right now as we have been fishing 30+ miles on most trips and that gives us plenty of time for fishing. Closer to shore on our nearshore trips we've been catching Grunts, Squirrel Fish, Lane Snapper, Gray Snapper, Kingfish, Barracuda and a few short Red & Gag Groupers. We've had a few days that the wind and sea conditions just wont let us get out. That's offshore fishing and part of the game. Most of our fishing is on the bottom although sometimes we do a little trolling as well. Lets get out and do some fishing! https://anchorsaway-charters.com/reservations/
Take a look at our offshore photos https://anchorsaway-charters.com/offshore-fishing-photo-gallery/
Boca Grande/Placida Inshore Fishing Report
The Boca Grande inshore fishing has been on fire!
This time of year we get our cooler temps and low neg tides which leaves only a few special boats to be able to get to the fish. On our inshore trips I run a Shallow Sport tunnel hull that will run in 6 inches of water and allow us to get to the deep backcountry and fish the deeper pot holes around these shallower waters. Redfish, Snook, Trout are being caught on live bait as well as artificial and chunked bait. When the water is dropping the fish have no where to go but the deep holes then its game on. As a note the targeted species of Redfish, Snook, & Trout are all closed for harvesting until May 2021. Book your inshore trip today https://anchorsaway-charters.com/reservations/
Take a look at our inshore photos https://anchorsaway-charters.com/inshore-fishing-photo-gallery/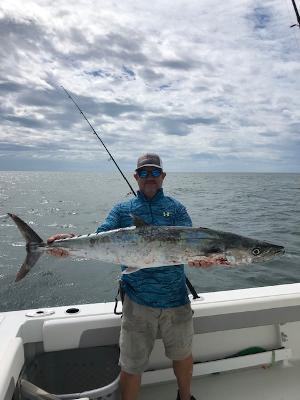 Boca Grande/Placida Florida Fishing Report
Capt. Jeff Watkins
Here at Boca Grande Fishing Charters in Boca Grande Florida we have had some windy weather lately which has put a damper and limits the days we can get offshore but the days we have been the fishing has been excellent with multiple Grouper & Snapper coming boat side and in the cooler. Also this time of year we get to catch a few Kingfish & Spanish Mackerel as well . Our 7 & 8 hr trips have been the best bet as we are fishing an average of 36-46 miles offshore the last few weeks and the fish have been moving around quite a bit and we have been finding them. The nearshore trips have been producing Snapper and even a few keeper Grouper from time to time as well as the Kingfish & Mackerel. If your looking for a great day of fishing book Anchors Away Charters/Boca Grande Fishing Charters today!!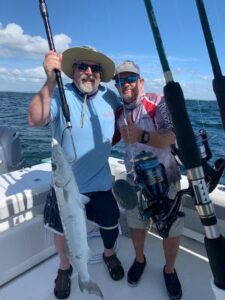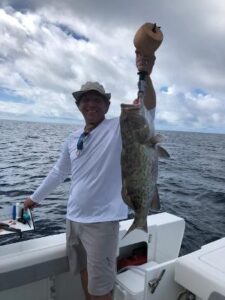 The inshore Boca Grande/Placida Fishing Charters have been very consistent as well. Fall is here and so are the negative tides which can be the hottest fishing of the year in the back country. Snook, Trout, and Redfish have all been biting on our inshore trips and with the low tides only a few boats can get to them and one of them is our 18 ft Shallow Sport Tunnel hull which will run in 8 inches of water and enable us to fish the deeper pot holes where these fish will congregate for survival as the water drops. Live bait, artificial, and cut bait are all key to catching these fish. Get your trip Booked Today !!!!!
**Note** The harvest of Redfish, Snook, & Trout have been closed by the state of Florida until May 2021. We can still catch them but they will have to be released.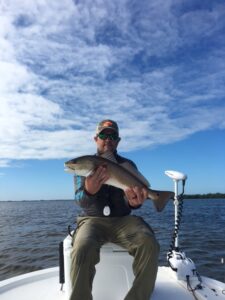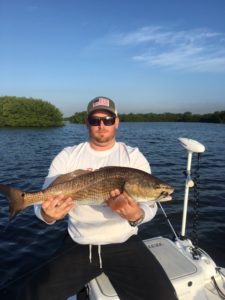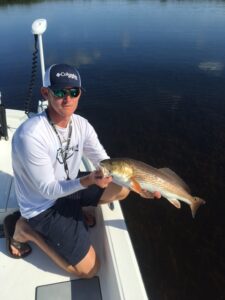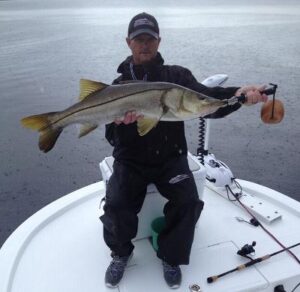 ***Note/FYI***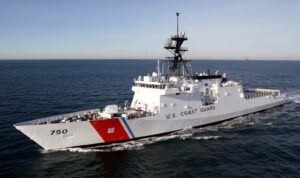 Illegal offshore fishing charters are becoming a real problem in the state of Florida and the U.S. Coast Guard and FWC are really starting to crack down.
When booking an offshore charter where you are going out past the 9 mile state waters and targeting reef fish or pelagics always ask the Captain to see his federal permits as well as his Captains license. It's the law and a federal offense if these are not on the boat and current at all times. If the captain can't produce them then it's simple get off the boat.
Also another game that the illegals play is they will tell you that you need to go out and purchase a fishing license and this should throw an immediate red flag. All Coast Guard Licensed Captain's purchase a license that covers all passengers for fishing. And last there is the not clients but friend fishing trip. This is a no brainer and if suggested by a fishing charter when you call to book just hang up. This also could get not only the Capt but you in a lot of trouble.
On all my charters my clients don't have to ask because I always show them all of my credentials at the start of the trip.
Capt Jeff Watkins